New Coming: G U H Pregnancy Pillows
The Functions of Pregnancy Pillow
Pregnant woman pillow is a special pillow for pregnant women. Its main function is to help pregnant women in special period to protect waist, abdomen and legs. The pillow for pregnant women helps to reduce the pressure on the abdomen, relieve backache, and help pregnant women keep balance. It is usually used after 24 weeks of pregnancy.
With the increase of gestational age, the volume of the fetus becomes larger, and the abdomen of pregnant women rises gradually, so it is difficult to find a suitable posture during sleep. Many doctors suggest that pregnant women should sleep in the left side position. This is because the liver is on the right side of the abdomen, and the left lateral position keeps the uterus away from the liver. At the same time, it is also because the uterus of the pregnant woman is dextral at this time. Many pregnant women sleep better in the first trimester of pregnancy, because they feel tired when they want to conceive and protect the fetus.
It is suggested that pregnant women should lie on the left side when sleeping, because the liver is on the right side of the abdomen, and the left side makes the uterus away from the liver. Alternate left and right sides to relieve back pressure. In 7 ~ 9 months of pregnancy, it is difficult for pregnant women to achieve supine sleep. This is because the weight of the fetus will press into the pregnant woman's veins, preventing blood from flowing from the legs and feet to the heart, making the pregnant woman wake up from sleep. Your doctor will advise you to sleep on your side with the help of a pillow. Some pregnant women find it more comfortable to put the pillow under the abdomen or between the legs. Putting a stacked pillow or a stacked Quilt / blanket behind your back will also relieve pressure on your abdomen.
Pregnancy Pillow From Nantong Rhino
https://helpsleep.en.alibaba.com/productgrouplist-820473780/pregnant_pillow.html?spm=a2700.shop_pl.88.61
Nantong Rhino company, which is a professional manufacturer of home and textile industry more than 10 years.
Our products are certified by SGS. We are constantly committed to product research and development to provide customers with more comfortable and beautiful products at a reasonable price.
Besides, we are dedicated to OEM and ODM services, custom weighted Blanket 、plush shaggy 、pinch pleat 、seersucker、tufted textured and various bedding sets ,specially for well -known brands, Amazon, Ebay and other e-commerce platforms. We have the ability to develop new products too.
We have U、G and H shape pregnancy pillows.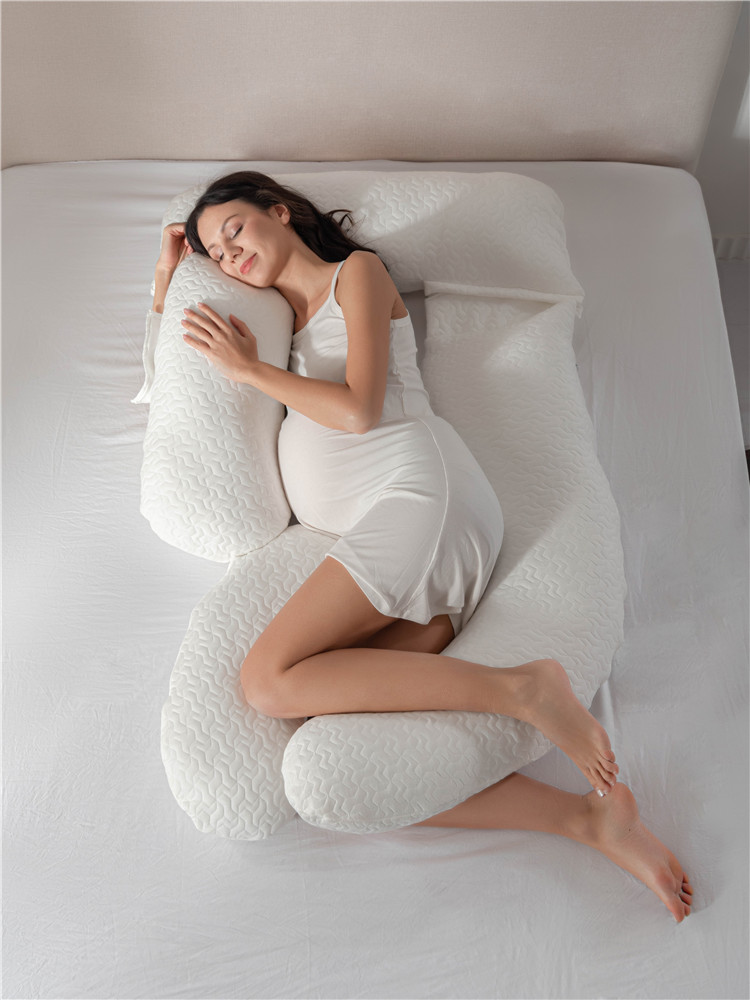 G Shape Pregnancy Pillows
Detachable by zipper
One Waist pillow additional
Fabric: Nylon+Viscose Air layer
Size: 75*140cm
Combination Pregnancy Pillow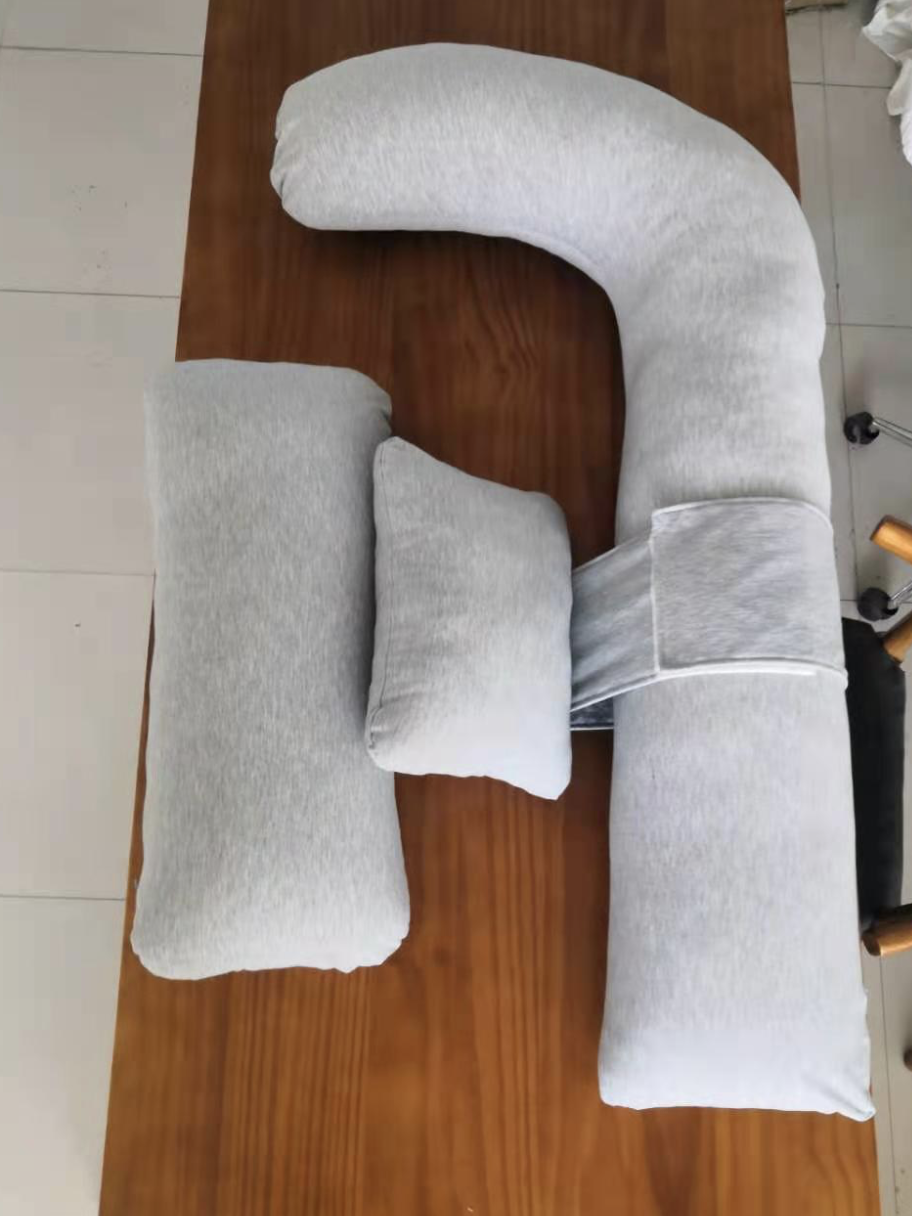 Consist 4 parts
Fabric:Polyester Jersey
Size:75*140cm
U Shaper Pregnancy Pillow
3 Part Detachable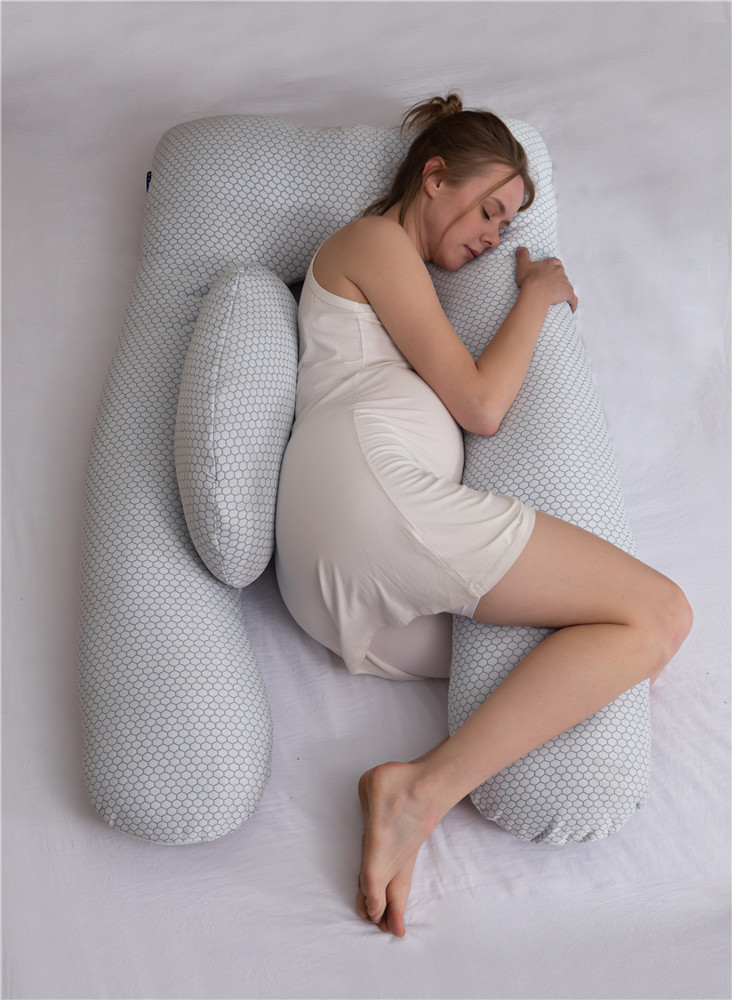 Fabric: Minky Plush
Size: 75*140cm
Our products support customized services. You can pick a color or fiber you like and tell us. Customize the fiber, color and size.Don't hesitate our round-the-clock service will please you.Look forward to hearing from you
https://helpsleep.en.alibaba.com/productgrouplist-820473780/pregnant_pillow.html?spm=a2700.shop_pl.88.61