2021 China's textile industry 'one belt, one road'meeting has been successfully held
China's textile one belt, one road conference held in Huzhou, Zhejiang in October 15th, was deeply participated by the leaders of the state ministries and local governments, representatives of China spinning Federation, overseas government agencies and business associations, and industry leaders. With the theme of "sustainable trade and investment dual circulation" as the theme, the 2021 countries should accelerate their integration of domestic and foreign trade based onexpanding the strategic basis of domestic dem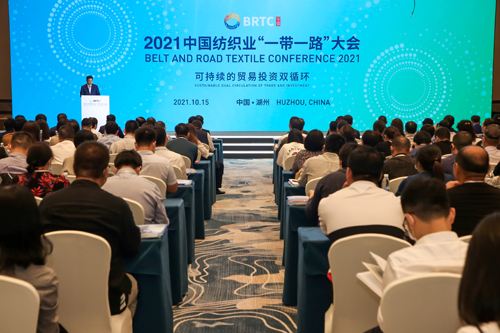 and. Study and judge the policy direction for the development of the industry and issue heavy guidelines.
China's one belt, one road, cross border investment, which is set up by the Kenya Investment Bureau, Sri Lanka United dress Association Forum, An Tai group, Jialin Jie, China Textile Industry Research Institute, Huzhou Trade Promotion Association and Guangxi International Trade Promotion Association, respectively, is set up in the general assembly and communication links. "Double circulation of mutually promoting domestic and foreign markets" were exchanged.
China novel coronavirus pneumonia has been a major factor in China's textile industry's external investment. In 2020, the growth rate of foreign direct investment in our industry slowed down significantly. In the first half of this year, foreign investment in the industry increased and the foreign investment reached 950 million US dollars, an increase of 101.3% over the same period last year, which accounts for the ratio of China's manufacturing to foreign investment in the same period. Weight 11.5%.
China's one belt, one road one belt, one road and one belt, one road, is held every two years. It is the most authoritative and professional industry event with the theme of "international cooperation in textile industry" and "one belt and one road" cooperation. Since 2013, the "one belt and one way" conference has been held. After the proposal was put forward, the conference was successfully held in Beijing, Shanghai, Nanjing and Shengze for four times, bringing together global industry development experience and cross-border wisdom to explore the capital, production capacity, market integration and win-win between China's textile and the world's textile.
Rhino Homeware--
Top Home Textile Manufacturer
Nantong Rhino Homeware Co., Ltd.,
Established in 2008, located in Nantong which owns factory plant over 10000 square meters and more than 150 employees.
Dedicated to OEM and ODM services, especially for well -known brands, such as Amazon, Ebay and other e-commerce platforms.
Ability to develop new products too: help customers develop new products on material,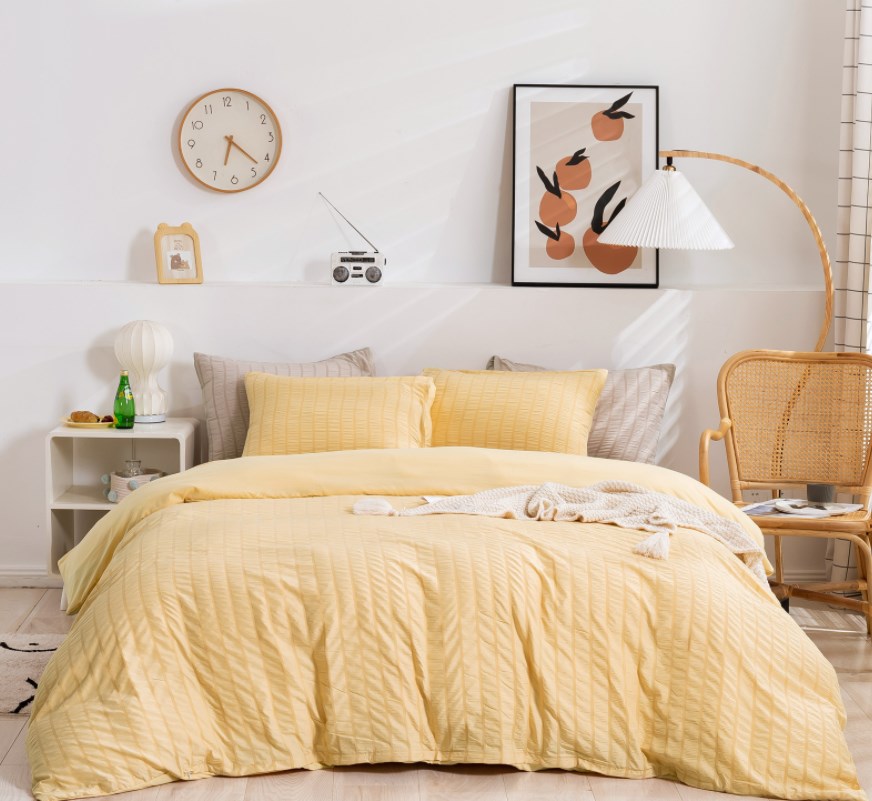 design and packing.
Customized size color logo fiber packing...ACCEPT DROPSHIPPING.
Our main products include weighted blanket, latex pillow, pregnancy pillow, duvet set, sheet set, comforter set,quilt set ,bedspread set, etc.
Our new products:puffy blanket;seersucker duvet cover set;pinch pleat duvet cover set;plush shaggy duvet cover set;tufted duvet cover set;printed bedspread set.....
Inquiry for WHOLESALE PRICE now!!!!
https://www.helpsleeps.com/duvet-cover-manufacturer