Quality Standards
We use the internationally recognized Acceptable Quality Limit (AQL) standard for all product inspections.
Acceptable Quality Limit (AQL)
Our Inspectors exclusively use ISO 2859 tables to measure AQL. These tables are a United States standard with equivalents in all national and international standardization organizations (ANSI/ASQC Z1.4, NF06-022, BS 6001, DIN 40080).
The Acceptable Quality Limit, commonly referred to as AQL, is a method widely used to measure a production order sample to find whether or not the entire product order has met the client's specifications. The customer then has the data to make an informed decision to accept or reject the lot.
Your inspection report will clearly state if your production has passed or failed your selected AQL.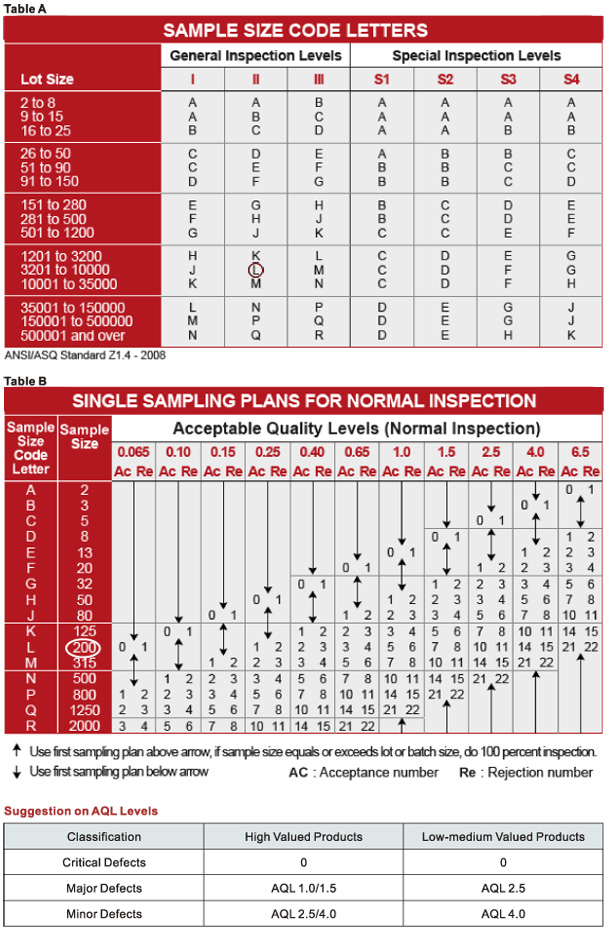 Nantong Rhino homeware use AQL1.5/2.5
The textile industry generally adopts the AQL2.5/4.0 testing standard. Higher-end brands will adopt AQL1.5/2.5 inspection standards. Nantong Rhino home ware weighted blanket products adope AQL1.5/2.5 inspection standards. due to nantong rhino's customers mostly are amazon sellers, the final consumers' comments on the product act a vital role for their amazon shop score and further affect the sells amount. Therefore, a high standard of inspection greatly reduces the incidence of the defective goods, this also makes the our customers reach 0 bad review for years.